Vietnam Tours 2023 - 2024: Best Travel Guide for All Travelers
Vietnam, the beautiful S-shaped country, is always a sought-after travel destination in Southeast Asia for anyone who is into the variety of natural and cultural beauty. Breathtaking landscapes, rich history, colorful traditions, flavorsome gastronomy, and amiable people. If you are planning to visit Vietnam, there are a lot of concerns before making your own travel itinerary. Knowing that, we would like to give you a list of recommended Vietnam tours divided into different categories, which would be a big help for you to decide which one to go as below:
OVERVIEW ABOUT VIETNAM TOURS
Stretching from North to South, Vietnam is endowed with a long coast, diverse natural features, and many cultural gems. Overall, 8-14 days of Vietnam tours is sufficient to discover Vietnam with the most classic highlights including history, local way of life, world-famous scenery, and iconic Vietnamese food. However, travelers could choose how their vacation in Vietnam would be depending on the following criterias:
1. VIETNAM TOUR DESTINATIONS
Vietnam has a lot of interesting places-to-visit with distinct outstanding features. Top Vietnam's notable destinations for all visitors could be named such as:
The country's capital city along with the country's biggest metropolis encapsulating the most typical tourist attractions showing travelers overview of the country through scores of historic sites, museums, and of course, bustling narrow streets with a wide array of local cuisine.
Vietnam's world-famous UNESCO Natural Heritage Site that has long been famous for the iconic landscape of countless rocky limestone mountains rising over the emerald seawater. Due to its outstanding highlight, taking a travel package of Halong Bay Cruises is a must in every Vietnam's travel bucket list.
The duet of UNESCO Cultural Heritage Site: Hoi An with the enchanting vibe of a romantic old town from pretty ancient houses & temples, beautiful lanterns to idyllic streets with lovely local stores and blooming paper flower; and a tranquilly slow-paced city of Hue with the gorgeous Imperial Citadel, solemn royal tombs and temples around the city.
A vast area of fertile delta which is the home to dense rivers and canals, green rice paddies, lush orchards, exotic floating life and a lot of worth-trying experiences diving into the richness of Mekong's local culture and its way of life.
If you're into something out of the classic routes, other should-not-miss travel destinations could be concerned such as: Ninh Binh, Da Nang, Nha Trang, Phu Quoc, Sapa, Ha Giang...
2. VIETNAM TOUR DURATIONS
If you have limited time for your trip in Vietnam, travel routes comprising famous destinations: Hanoi, Halong Bay, Hoi An, Ho Chi Minh City, and Mekong are appropriate for your trip.
Must-do-thing in each place:
Hanoi or Ho Chi Minh City: you can learn about the cities' highlights through fascinating local experiences such as: historic sites & museum visits, walking foodie tours, cyclo tours, motorbike tours, etc.
Halong Bay: taking a Halong Bay cruise package for discovering the majestic beauty of the Heritage Site through various outdoor activities such as: kayaking, swimming, sightseeing, admiring sunrise & sunset on the bay, etc…
Hoi An: peacefully strolling or cycling along beautiful streets of the ancient town, joining lantern making or traditional cooking class, experiencing a day of Vietnamese farmers in the local village, etc.
Mekong Delta: immersing yourself in the Mekong's floating life through bunches of local activities from visiting floating markets and orchards, meeting amiable local people, boarding an excursion of Mekong River cruise to learning traditional crafts and tasting Mekong's specialties and fruits.
In case you're taking your time when in Vietnam with a trip over 10 days, definitely you'll have a lot of time for expeditions offering in-depth insight into Vietnam's timeless charms. Here are the recommended travel destinations that could be pluses adding into your Vietnam's travel itinerary:
Sapa: the home to Mt. Fansipan - the roof of Indochina as well as magnificent mountain ranges, stunning terraced rice fields, and rustic villages of indigenous ethnic minorities nestled in dreamy valleys.
Ninh Binh: the home to various tourist spots: Trang An Complex - also known as "Halong Bay on land", Tam Coc- Bich Dong, Mua Cave Viewpoint, Hoa Lu Ancient Capital, Van Long Natural Reserve, Bai Dinh Pagoda - the expansive complex of Buddhist temples in Vietnam.
Hue: a tranquil city with the majestic UNESCO Heritage Site of Imperial Citadels, numerous historic sites around the city worth visiting, and appealing traditional craft villages with outstanding traditional products.
Da Nang: proudly praised as the most livable city in Vietnam, Danang has long been famous for its beautiful My Khe Beach, Ngu Hanh Son temple, and the world-famous stunning image of Golden Bridge on Ba Na Hills.
Phu Quoc: Vietnam's largest island with numerous white sandy beaches dotted from northern parts to southern tip, the island has wide-ranging hotels and resorts for amazing beach retreats and ideal places for witnessing sunset in Vietnam.
3. VIETNAM TOUR STYLES
Family-friendly attractions and kid-friendly activities are first-pick for those who are seeking place-to-go and thing-to-do during their family vacation in Vietnam. Beside Hanoi and Ho Chi Minh City as the main stops, Halong Bay with nice & safe cruise packages, long stays in idyllic Hoi An Ancient Town or pleasant excursions in Ninh Binh or Mekong Delta could be great ideas giving your Vietnam Family Holiday more fun and exciting experiences for your kids and the whole family.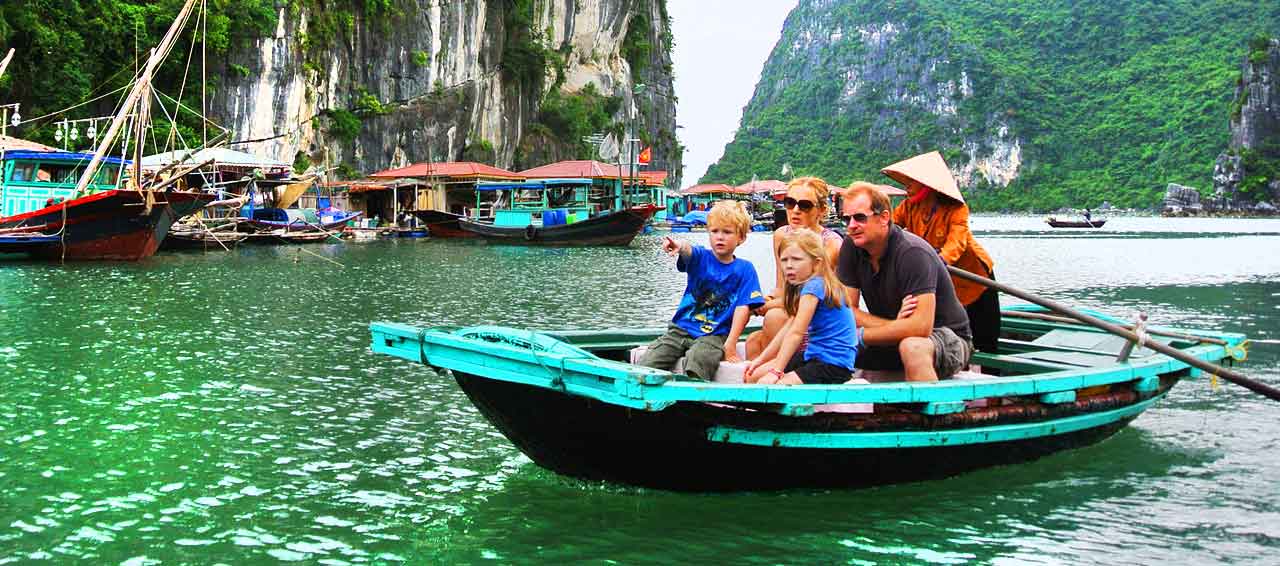 A travel route full of beautiful places, romantic moments, secure privacy as well as small gifts such as on-purposed decor or special couple offers could make your Vietnam honeymoon trip incredible much far beyond your expectations. Recommended Vietnam destinations for couples are Sapa, Halong Bay, Pu Luong, Hue, Hoi An, Nha Trang, and Phu Quoc.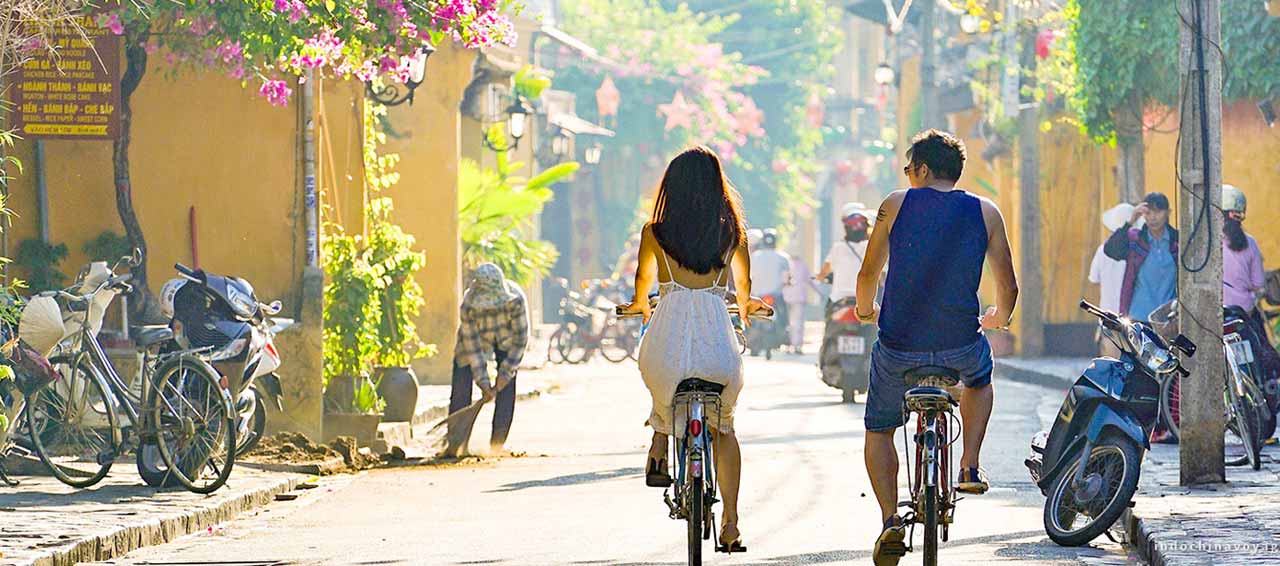 Countless sandy beaches and scenic bays stretching from North to South in Vietnam will allure any beach lover with stress-free days enjoying the sun-sand-sea tropical vibe here. It's not hard to name some of many famous Vietnam beaches that could be ideal places for your trip: Cat Ba, My Khe beach in Da Nang, Nha Trang beaches, Mui Ne, Phu Quoc beaches, etc.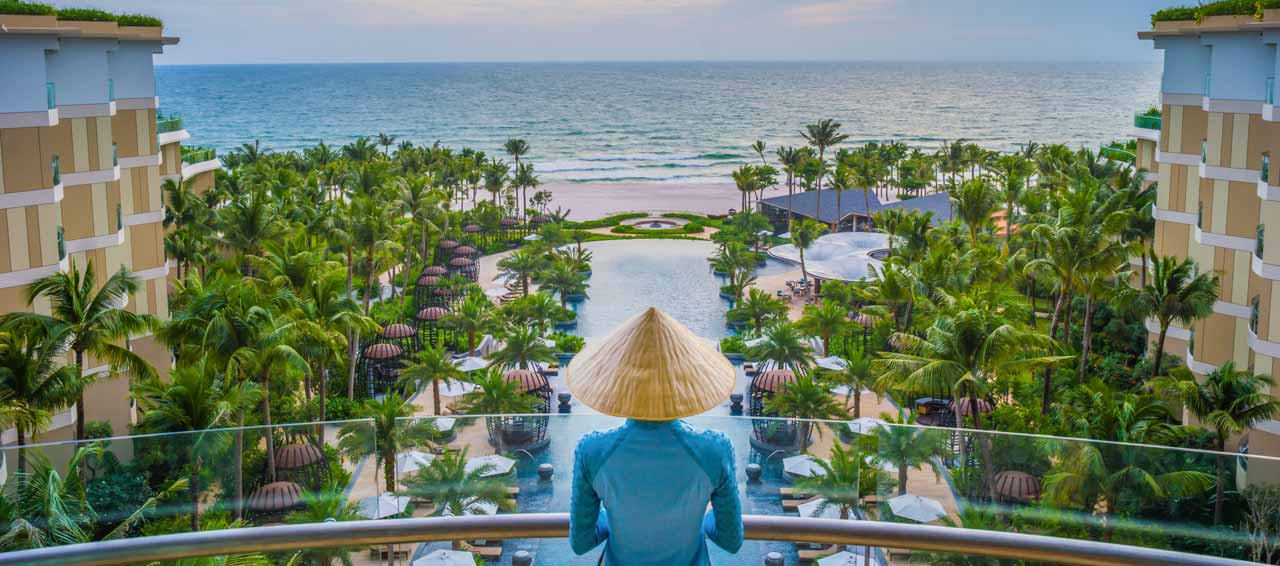 Great diversity of natural landscapes in Vietnam is always a promising temptation for any adventure seekers. A bunches of adventurous experiences such as: long trekkings traveling across breathtaking mountainous regions of Sapa, Mai Chau or Ha Giang, inspiring caving tours in Phong Nha - Ke Bang, mountains climbing, canyoning in Da Lat, and series of outdoor activities including kayaking, swimming, cycling, etc will definitely fulfill your Vietnam expeditions in an unforgettably active way.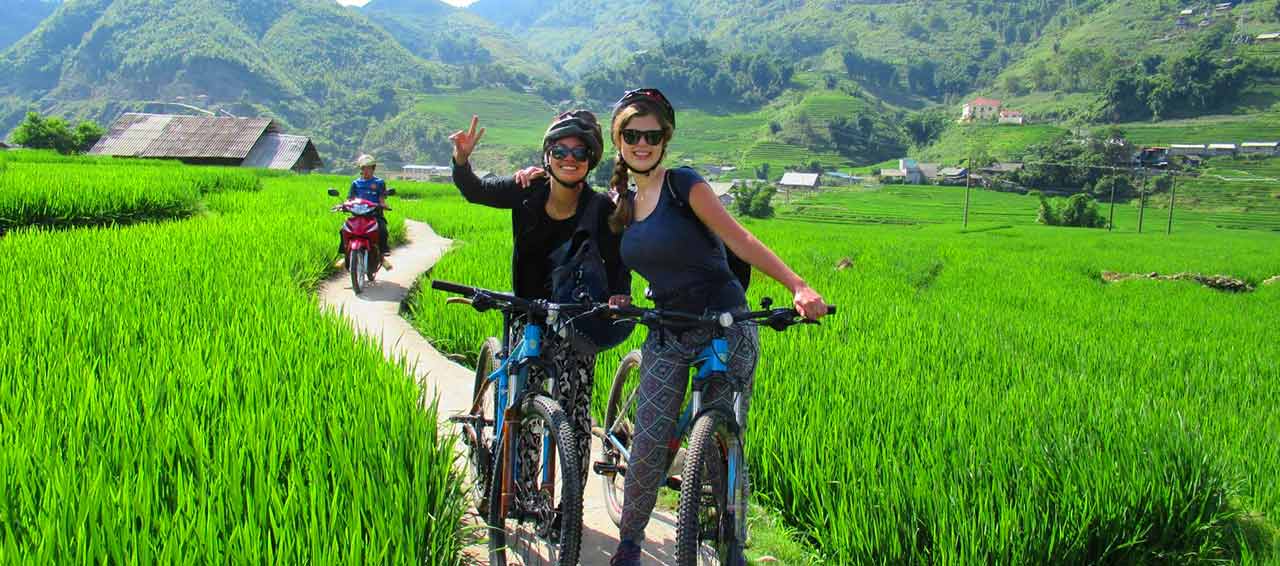 Besides above Vietnam Tours' classic types, there are a lot of options for your Vietnam Special Interest Tours depending on your personal tastes like Vietnam Culinary Tours with city tours of famous cuisine including Hanoi, Hue, Hoi An, Ho Chi Minh City; Vietnam History Tours (Vietnam Classic Tours) with visits to Vietnam battlefields in Quang Tri, Hue or historic sites like War Remnants Museum, Cu Chi Tunnel, Ho Chi Minh Complex,...; Vietnam Golf Tours in top-notch golf courses in Vietnam including Mui Ne, Da Nang, Da Lat, Vung Tau, etc.
Vietnam is always a dreamland in Southeast Asia for worldwide visitors of all ages and all travel types with a lot of places to go as well as things to do. A voyage in any foreign country is always full of newly never-tried experiences, and our Asia Tour Experts is always here with you, as travel coordinators with in-depth local expertise, to help you find out which suits you best. If you are planning your own Vietnam Tour, feel free to share your inquiry and let us make your up-coming vacation in our S-shaped country as per your wishes.